Treeplast Materials in existing moulds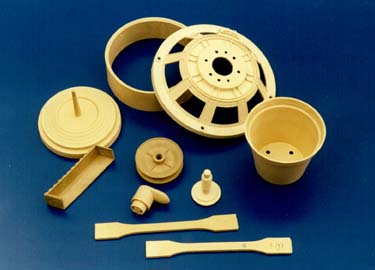 This was the start of the Treeplast project a couple of years ago together with European Companies, Research Institutions and Universities.
To transfer an existing product into a bio-based product you'll have to take into account that bio-based materials are different thatn the materials you are used to. In general you can say that the bio-based materials are heavier, more brittle and less fluent. Demoulding is more challenging than with ordinary plastics.
Materials used are PLA based, lignite based and other composites containing cellulose (fibres).